SURF Electrochemical Doctoral School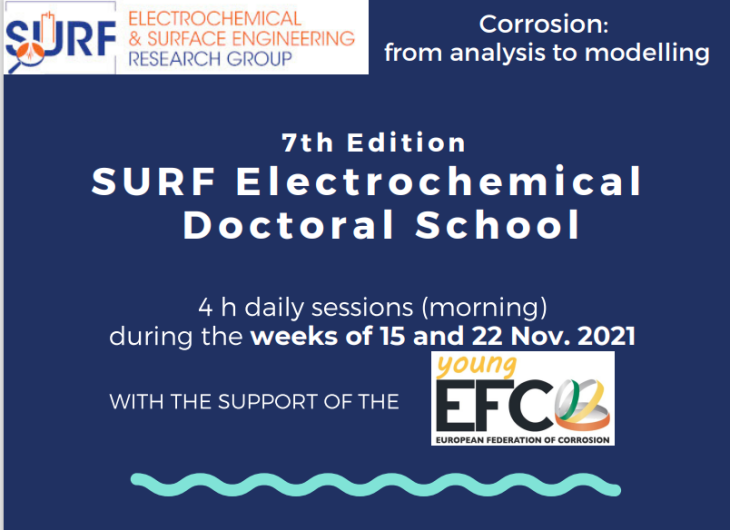 Surf Electrochemical Doc School
VIPCOAT-related PhD electrochemical school:
Researches from VUB (Tom Hauffman and Herman Terryn) organized an Electrochemical Doctoral School on November 15-26, 2021. The Doctoral School was open for PhD students and academia / industrial researchers seeking an in-depth understanding of electrochemical phenomena. This year the school did online. This doctoral school was organized with the support of VIPCOAT project. PhD Students and young researched from Hereon, SMT, TUD, VUB and Elsyca participated in this focused training event. Read more: SURF

ECCA Congress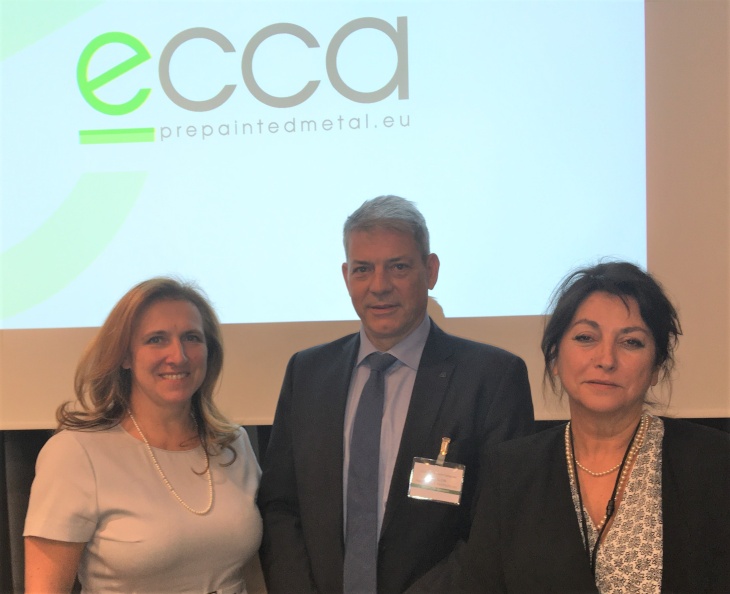 On the photo (from left to right): Natalia Konchakova (Hereon), Peter Klein (Fraunhofer ITWM) and Yvonne Barcelona (ECCA)
On November 29, VIPCOAT project was presented at the 55th ECCA Autumn Congress of European Coil Coating Association (ECCA).
Natalia Konchakova and Peter Klein were invited to provide the project objectives to the most important stakeholders of the project – coating industry.
The lecture on Modelling Supported Design of Active Protective Coatings provided main ideas of VIPCOAT project and had an excellent feedback from the audience. We built new contacts with coating producers and paint suppliers, and collected additional ideas for the project development.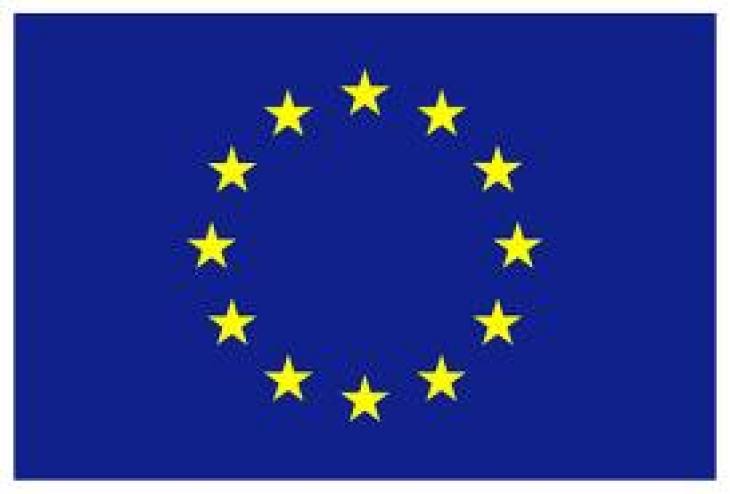 EU Logo
The VIPCOAT Project received funding from the European Union's Horizon 2020 research and innovation programme under Grant Agreement No 952903