On the photo (from left to right): Benedict Grevelhörster (Fraunhofer ITWM), Peter Klein (Fraunhofer ITWM), Peter Visser (AkzoNobel), Tin Barisin (Fraunhofer ITWM), Natalia Konchakova (Hereon) and Katja Schladitz (Fraunhofer ITWM)


From December 06 till December 10 2021, VIPCOAT project team successfully carried out an experiment at Deutsches Elektronen-Synchrotron (DESY). Partners from AkzoNobel, Fraunhofer ITWM and Hereon have scanned 3D microstructure of new protective coatings using nanotopography imaging technique of P05 Beamline at PETRA III. We collected input data for stochastic geometry models, which will be used for simulation of corrosion inhibitor release from the coating matrix and optimization of the coating formulation.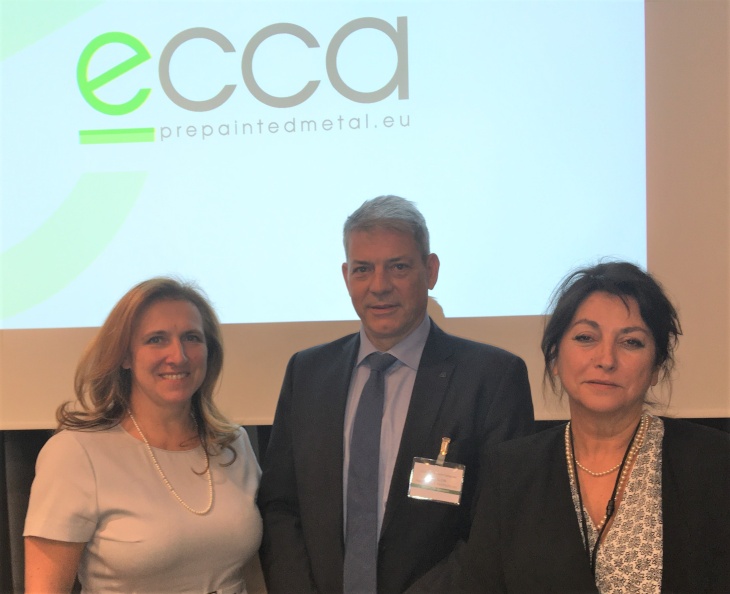 On the photo (from left to right): Natalia Konchakova (Hereon), Peter Klein (Fraunhofer ITWM) and Yvonne Barcelona (ECCA)
On November 29, VIPCOAT project was presented at the 55th ECCA Autumn Congress of European Coil Coating Association (ECCA).
Natalia Konchakova and Peter Klein were invited to provide the project objectives to the most important stakeholders of the project – coating industry.
The lecture on Modelling Supported Design of Active Protective Coatings provided main ideas of VIPCOAT project and had an excellent feedback from the audience. We built new contacts with coating producers and paint suppliers, and collected additional ideas for the project development.
Sustainable Corrosion Protection Through Digitization
Helmholtz-Zentrum Hereon is coordinating a 5.5 million Euro EU project in creating a platform for innovative corrosion protection technologies.
Twelve partners from seven countries have united to make the development and production of corrosion protection technologies more sustainable, economical and faster. The Helmholtz-Zentrum Hereon is coordinating the project. The European Union is funding VIPCOAT with approximately 5.5 million Euros over four years. The project begins on May 1st, 2021.
Corrosion—that is, the electro-chemical reaction of base metals with oxygen or other environmental components—causes damage to the material. This leads not only to defective materials, but also to immense costs and resource requirements, triggering an urgent need for action. Currently no platform exists on which innovations along the production chains for the development of corrosion protection technologies are supported. VIPCOAT aims to change this situation: VIPCOAT stands for "Virtual Open Innovation Platform for Active Protective Coating Guided by Modelling and Optimization". Together with partners from Germany, Belgium, Luxembourg, Norway, Portugal, Great Britain and the Netherlands, the Helmholtz-Zentrum Hereon set the project in motion. The Hereon newly founded Institute for Surface Science, under the direction of Prof. Mikhail Zheludkevich, is taking a central role. The project begins on May 1st, 2021, and is financed over four years.

"Our aim is to create an open innovation platform that can be used by the research, industrial, political and public sectors alike," says Dr. Natalia Konchakova, project coordinator and scientist at the Hereon Institute of Surface Science. The approach facilitates an effective transfer of science and communication between all those involved. The platform is to serve as a database (for experimental, industry-relevant and modeling data), scientific infrastructure and simulation base at the same time. Machine learning and physics-based modeling are combined here to optimize industry-relevant material development processes. "VIPCOAT is designed to support industry in making the development of customized corrosion protection technologies not only faster and more economical, but mainly to also to make them more sustainable and environmentally friendly," says Konchakova. "Finding the best recipe for the coating isn't easy. That's why we would like support the industrial sector in the best possible way by providing models and the innovation platform."

The industry faces questions such as: How does the coating's microstructure look? What happens on the nano-level when the coating has a defect? Which environmentally friendly additives can be used to make the coating more corrosion resistant? How do the corrosion protection layers behave under real conditions—that is, alternately in a wet and dry state? All of these and more can be answered in the future with the help of materials modeling and simulations on the platform.

The aerospace and automobile industries, for example, have been using chromates for many years to prevent corrosion processes. These, however, are extremely toxic, carcinogenic and damaging to the environment. Therefore, the use of chromates in automotive and aerospace engineering has been legally banned as of January 2019 by the European Union. Since then, the industrial and research sectors have been seeking chromate-free substitutes. This is precisely where VIPCOAT comes in: the development of environmentally friendlier alternatives is advanced through the modeling and the innovation platform.
"The aviation industry in particular requires further support on its way through the digital transformation in order to turn its current sales crisis into an opportunity. A chance to develop innovation in the areas of sustainability and green technology," says Theo Hack, expert on corrosion and corrosion protection at AIRBUS. "Subsequently, the platform will also be applicable to other industrial sectors, such as the automotive and maritime sectors, energy production infrastructures and to medical technology and civil engineering," says Dr. Peter Klein, scientist at the Fraunhofer ITWM. The open innovation approach should thereby contribute to a decisive competitive advantage for the sectors and strengthen the technology transfer.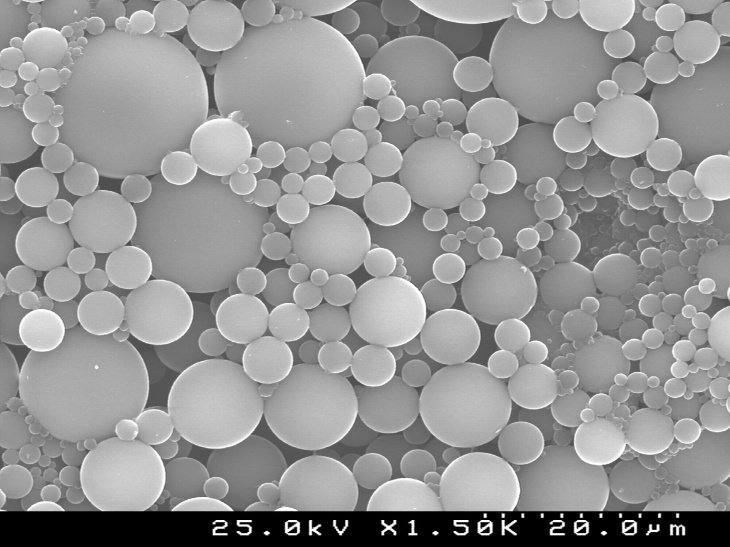 A scanning electron microscope image of polymeric microcapsules loaded with corrosion inhibitor produced at pilot scale by VIPCOAT partner Smallmatek. Photo: Smallmatek
Within the framework of VIPCOAT, the two contributing German research establishments, Hereon and Fraunhofer ITWM, will expand their expertise in the area of protective coatings with corrosion inhibitors and anti-corrosion pigments, respectively, and will create models for material development and optimization. Here the focus lies in sustainable infrastructures for offshore wind energy turbines and green marine energy technologies. This is how VIPCOAT results should directly support the aims of the European Green Deal.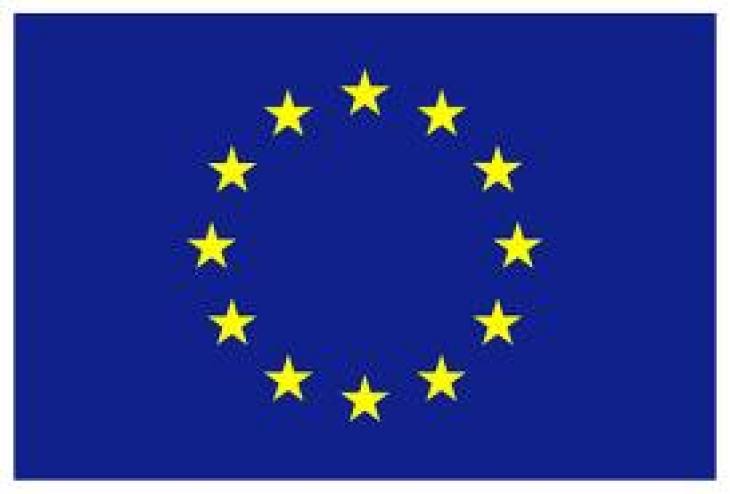 The VIPCOAT Project received funding from the European Union's Horizon 2020 research and innovation programme under Grant Agreement No 952903